Our campsite is open all year
We have places for campers, caravans and tents and you can pick your own spot at our campsite. Facilities are toilets and hot showers, heated by solar panels. In our bar you can drink coffee, tea, alcoholic or non-alcoholic beverages. We also have wifi at the bar, its up almost 100% of the time 😉
It is also possible to book accomodation(s) on our campsite. We offer tents or a caravan with mattress, sheets, blankets, and sleeping bags.
You are very welcome!
Why we call our campsite eco
On the campsite we try to recycle as much as possible. We sort and recycle trash and collect cans and plastic bottles seperately. Also we try to use as much recycled materials as possible when we make something on the campsite; for example some of our toilets and showers are made with these materials. Besides this we use solar panels to heat our water for the showers and also for the lights at night. The water comes directly from the mountains and we use no pesticides. In general we find it important to take care of nature and work together with it. This also means that in springtime you can find the campsite with a lot of high grass (it grows harder than we can cut!), which looks nice with the flowers but is not always convenient for guests :).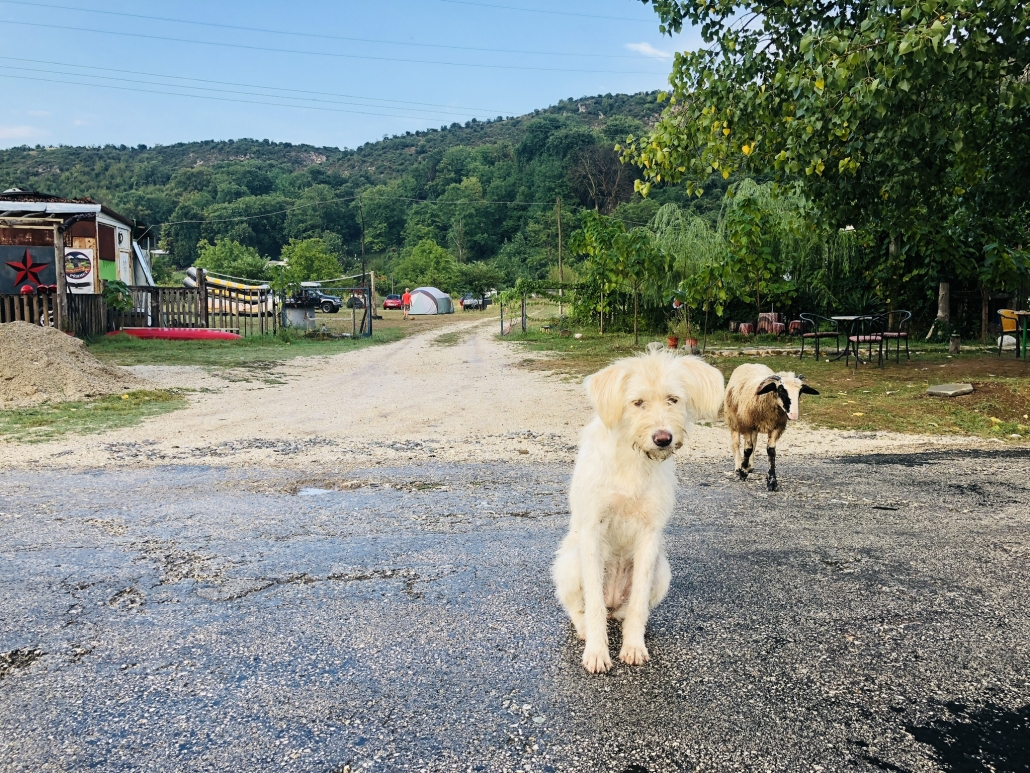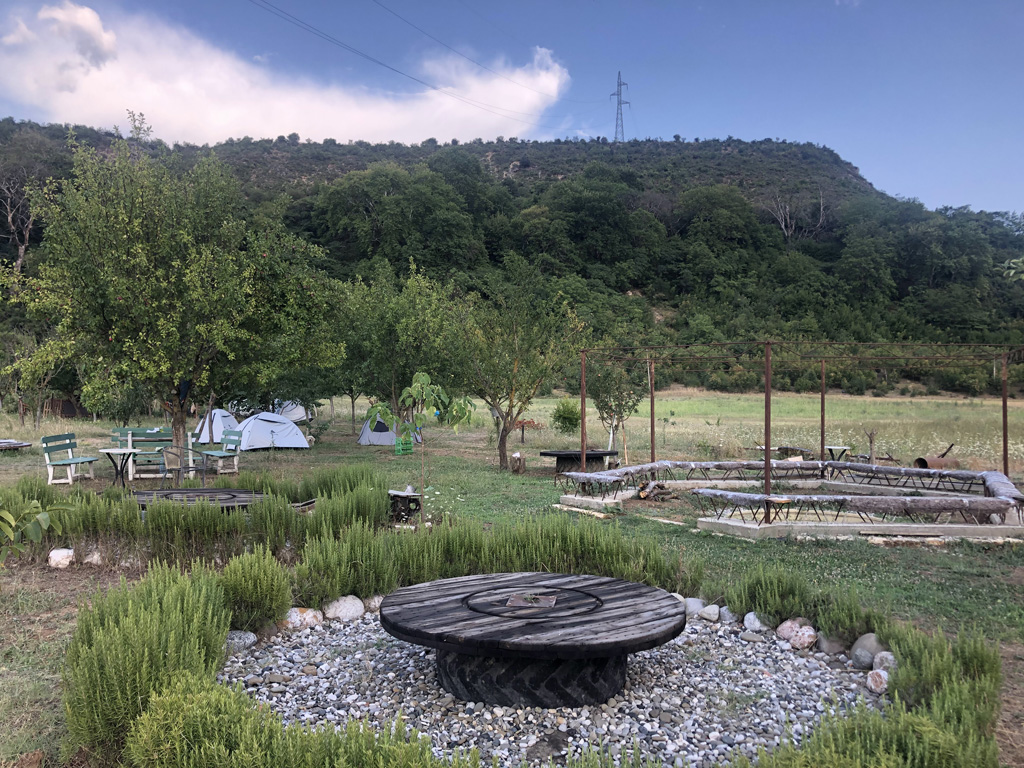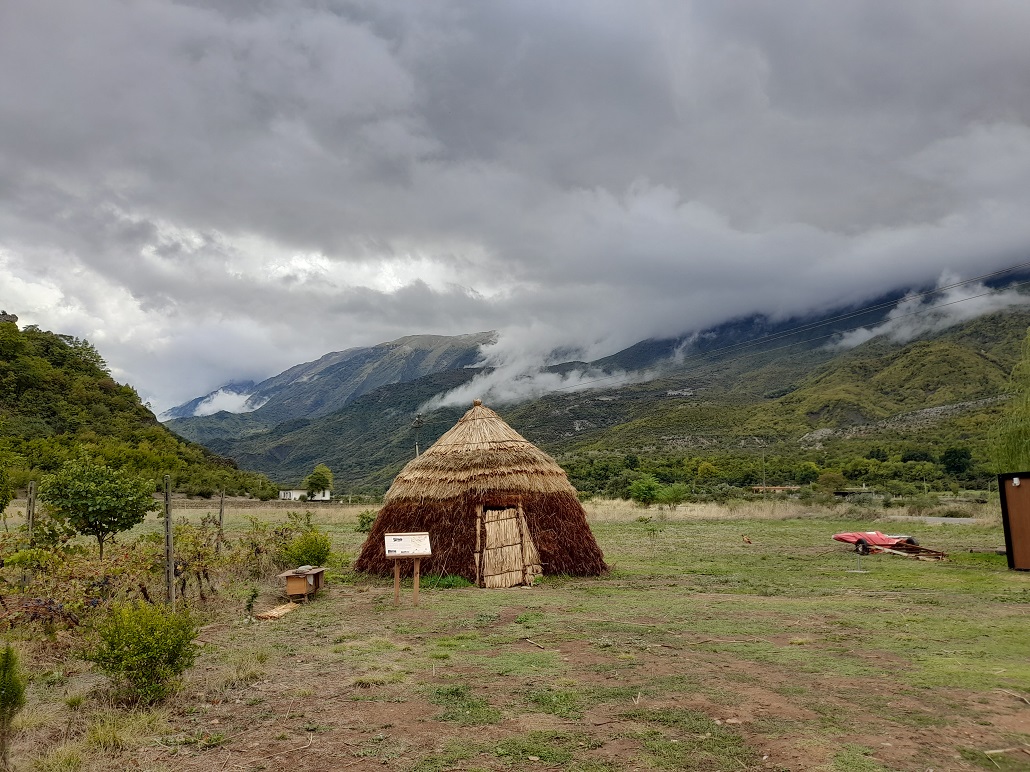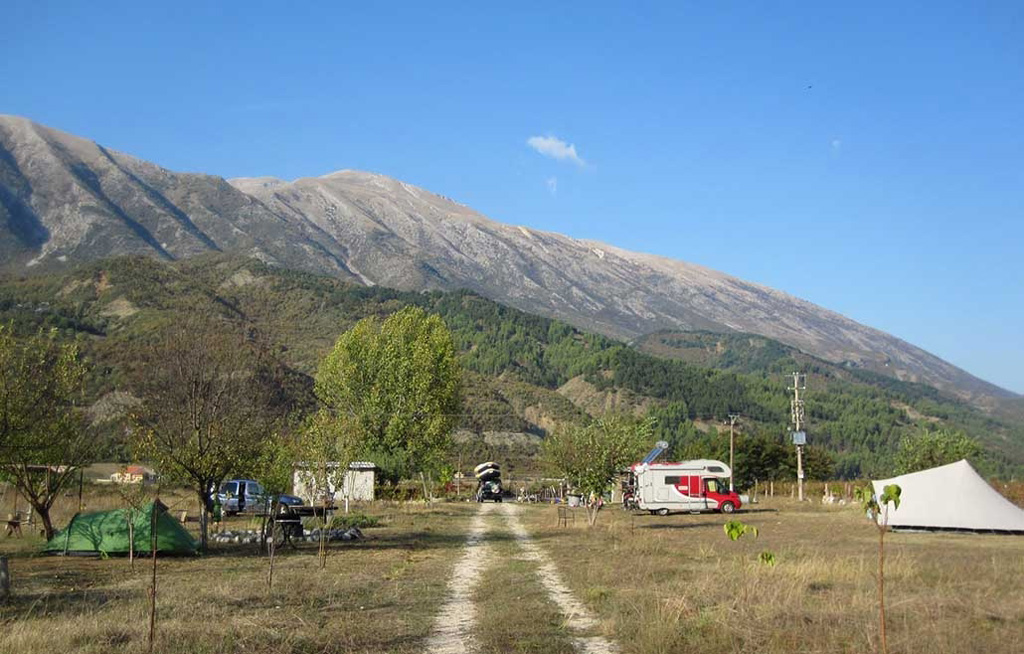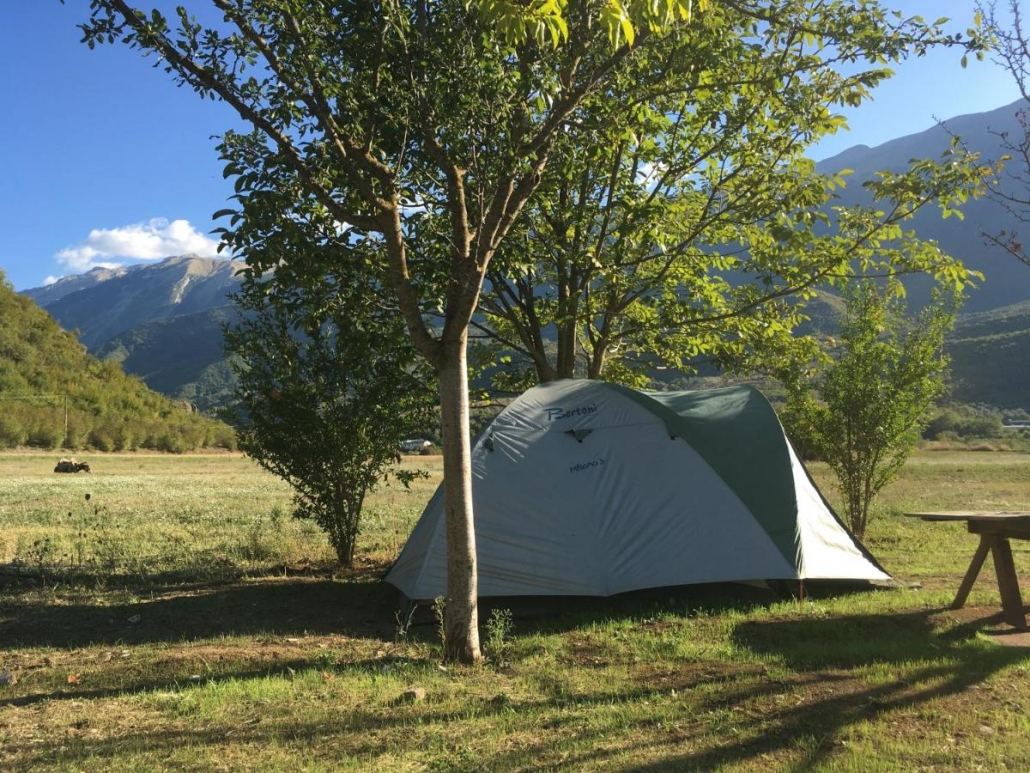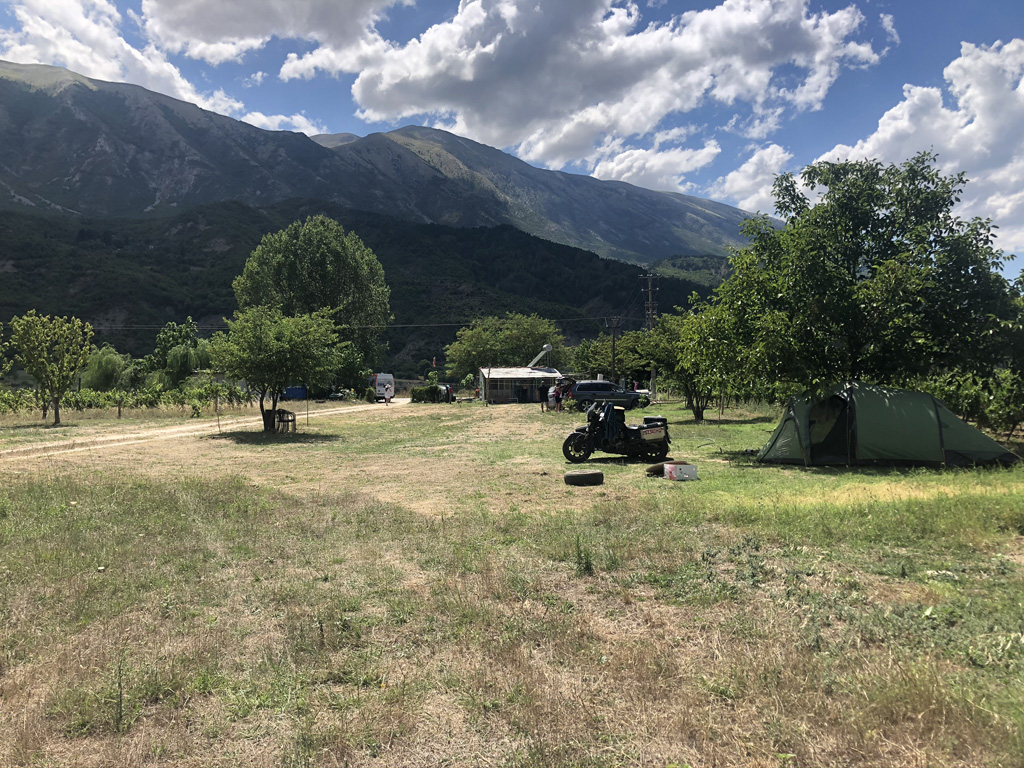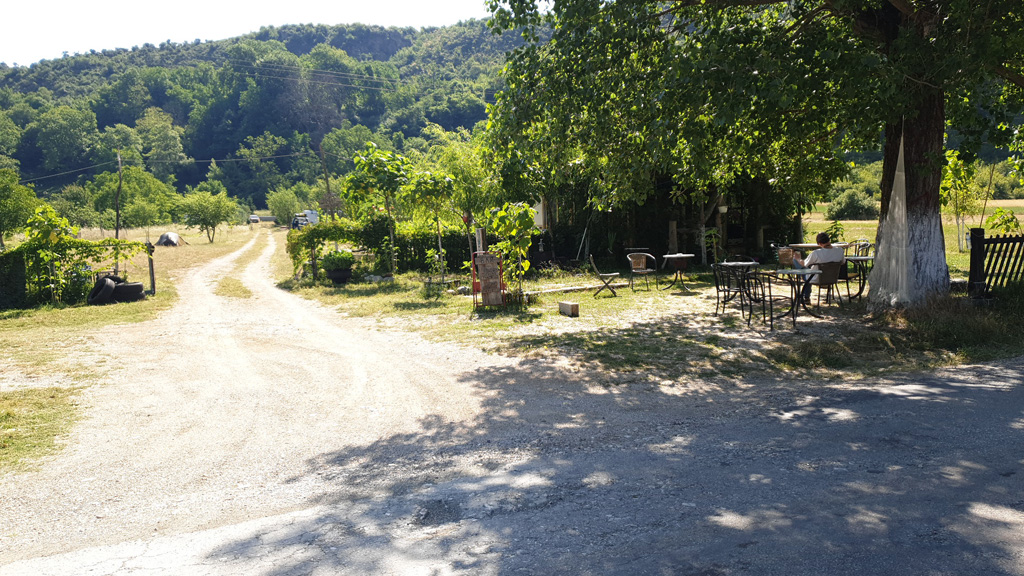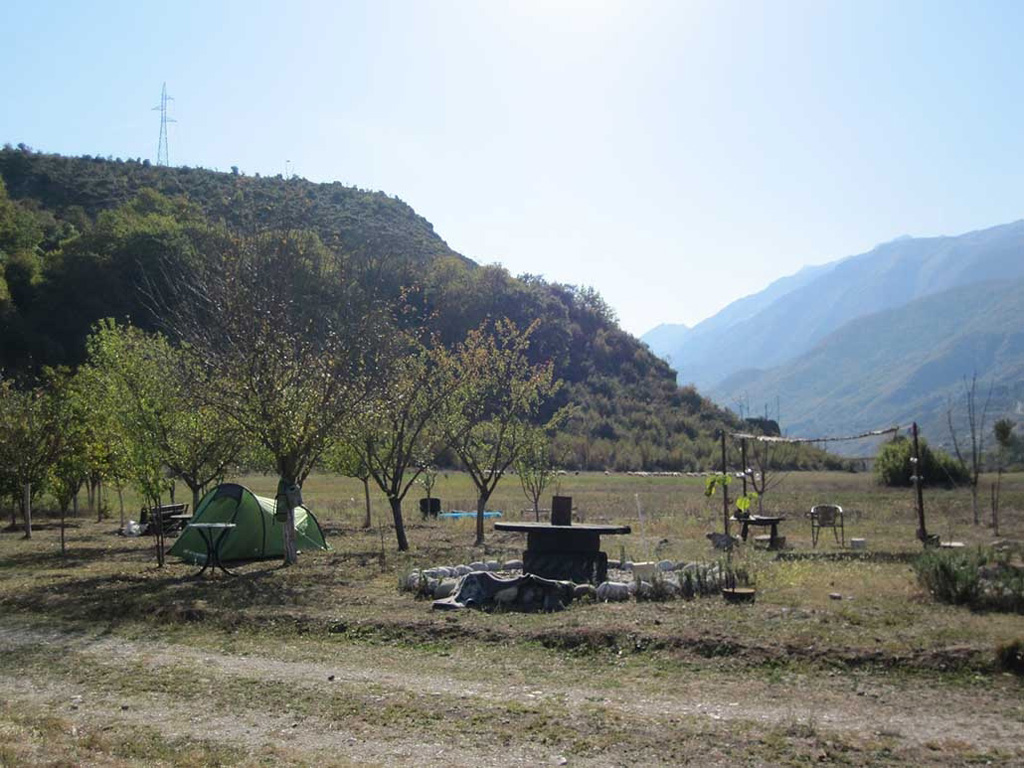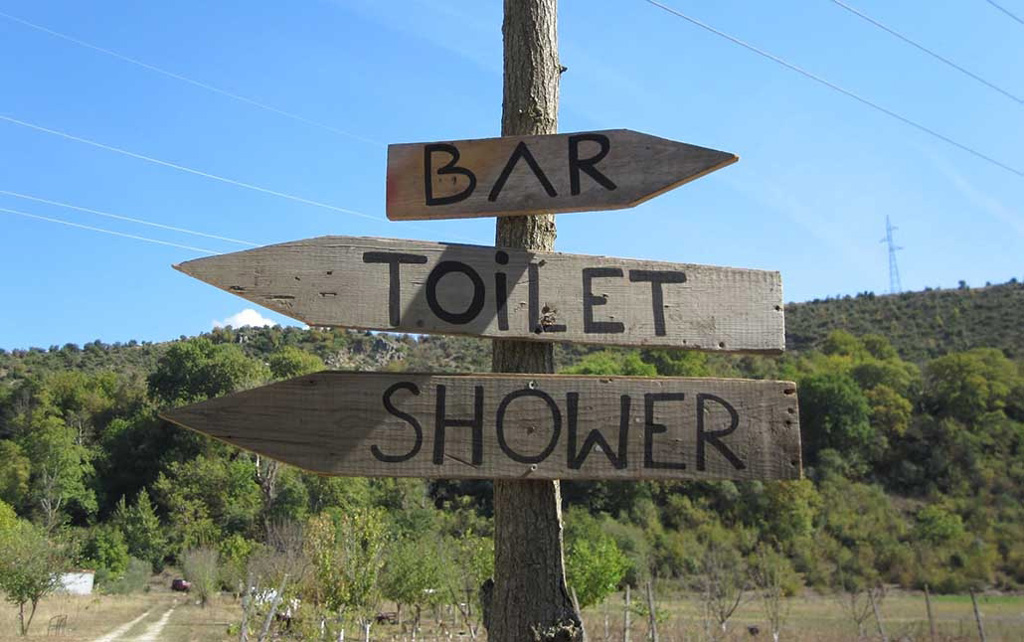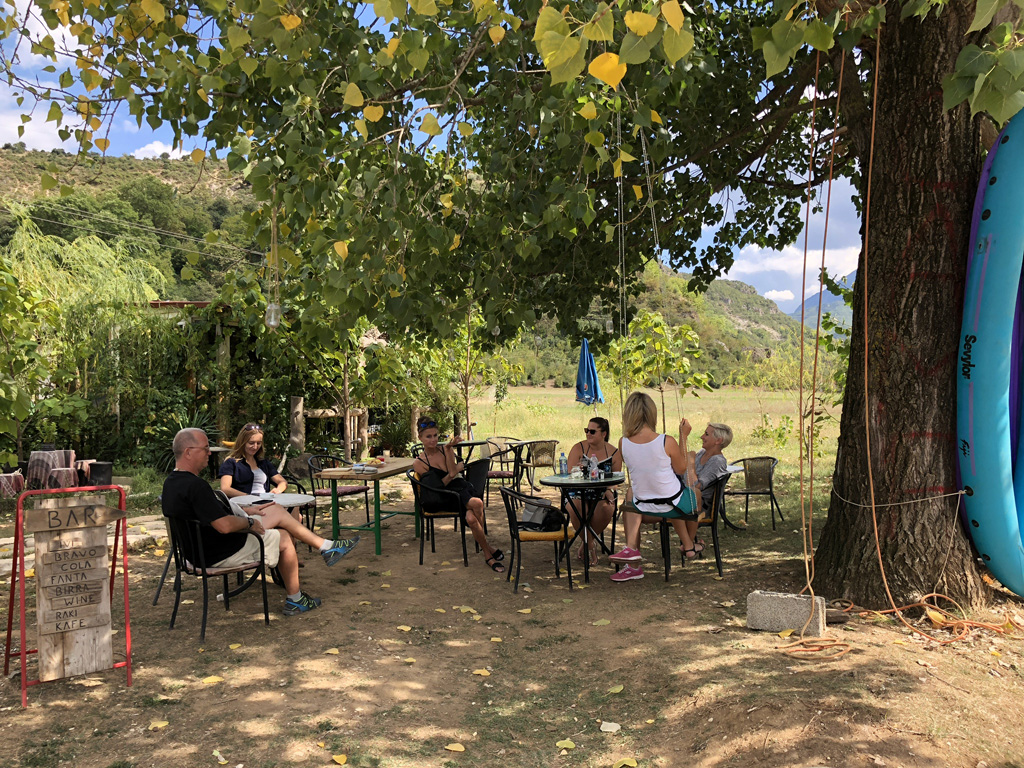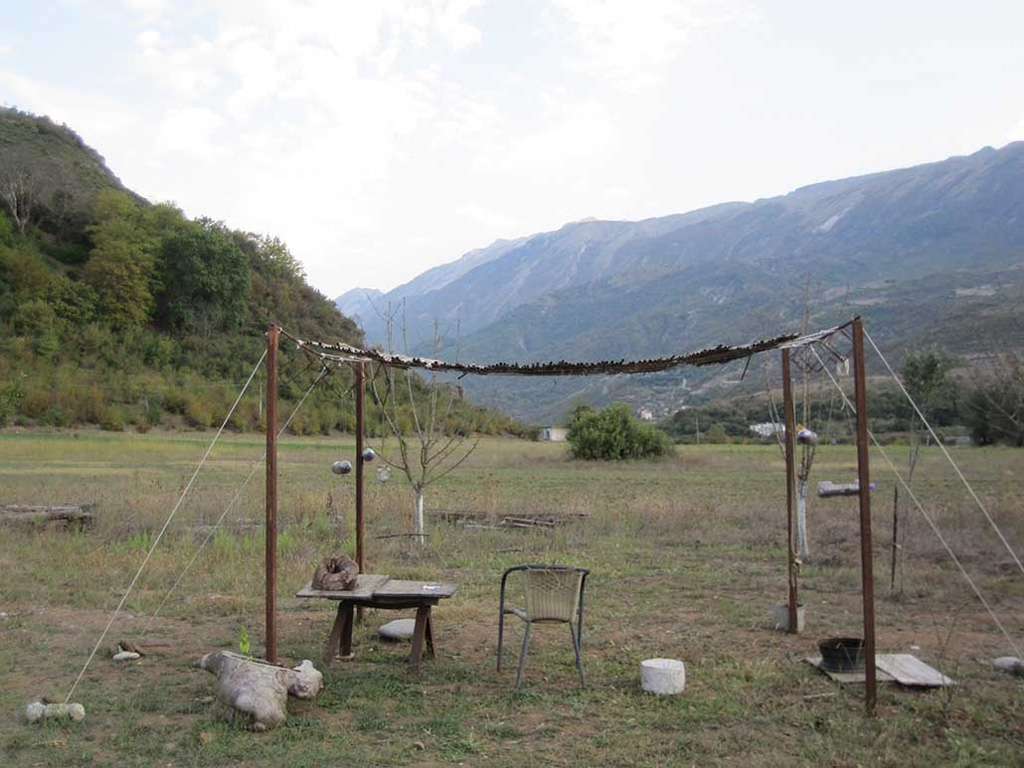 Mountain view
Very close to the Vjosa river
Outside sitting area
Mattress, sheets, blankets, and sleeping bags
Shared toilets and showers
Wifi internet at the bar area
For one or two persons
Booking.com rating 9,8
Mountain view
Very close to the Vjosa river
Outside sitting area
Mattress, sheets, blankets, and sleeping bags
Shared toilets and showers
Wifi internet at the bar area
One double bed and one sleeping couch
Booking.com rating 9,8
Feel free to contact us for more information or to book an activity!
Pole namiotowe, do którego można dojechać autem osobowym (co w Albanii nie zawsze jest pewne:]) WiFi i prąd jest przy "recepcji" łazienki i ubikacji czyste, często sprzątane. Świetni gospodarze❤️ Dona jest jak wróżka a Robert trochę krzyczy na tych co nie równo wiosłują na pontonie 😁 Polecam rafting z nimi! Bardzo przyjemne i spokojne miejsce niedaleko gorących źródeł. No i te góry dookoła🏔⛰️🗻🏔⛰️ I kotki😺😺😺 I gwiazdy⭐️⭐️⭐️⭐️⭐️
Rafting was fun and worth trying, recommend!
Skvělé místo pro snadný rafting. Milá obsluha.
Eksperience e paharrueshme, organizim i aktivitetit te rafting i shkelqyer, njerez shume mikprites
Eksperienca me e bukur qe me shume deshire do e ribeja perseri.Stafi shume i pergatitur dhe komunikues gjithashtu dhe mikprites 😊
Der Campingplatz ist umgeben von wunderschönen Bergen, nachts sieht man die Sterne samt Milchstraße und hört Grashüpfer zirpen. Es wird von einem sehr netten Paar geführt, das sehr hilfsbereit ist und einem jeden Wunsch erfüllt. Sie bieten auch Rafting auf dem Vjosa Fluss an, das seit 10 Jahren professionell durchgeführt wird. Der Besitzer des Campingplatzes ist für seine sportlichen Aktivitäten im Gebiet bekannt. Saubere Toiletten und Duschen. Immer wieder gerne.
I had the pleasure to stay a night at this beautiful campingspot in the Vjosa Valley. The landscape is amazing, the campingspot is cozy and clean with much room for cars, camping vans or tents and offers even some shadow under the trees. The toilets and showers are simple but clean and you can get cold drinks from the fridge. You have also Wifi there. Dona tries everything to make you feel comfortable and helps you also to order food from a local Restaurant in Permet (i can recomment that)! You Can also do rafting, climbing and canyoning there. This campingground is the perfect place to meet friendly people and enjoy the nature in the Vjosa Valley.
De camping heeft een erg fijne energie. Er komen verschillende mensen, backpackers, bikepackers, jong en oud. Iedereen. Er is een fijne bar, simpel en een eenvoudig. Dit is een camping waar je tot rust kan komen en kan genieten van de omgeving.
David Brandstötter
12/07/2023
One of the best camping places we ever stayed in Balkan. Hosts are very friendly and always help you if you have a problem or questions. Toilets and showers are always clean and enough space for all campers. Nice people and travellers here and good energy around the camping place. You can order food from a restaurant and here is a fridge with drinks.